The traditional restaurant of Greek and Cretan cuisine Semiramis welcomes you to a peaceful and hospitable courtyard among charming residences of the historical, Jewish quarter of the Old Town of Chania. For a delightful ending of your tour in the serpentine, picturesque alleys of the Old Town, Semiramis restaurant is selecting on your behalf the most authentic recipes and the purest ingredients of our land, using solely certified virgin olive oil.
From our rich menu, choose warm, cold, grilled, cooked and vegetarian dishes and enjoy a starlit night with the company of live Greek music. Experience the magic of Chania's Old Town in a gastronomical journey of authentic, Cretan tastes.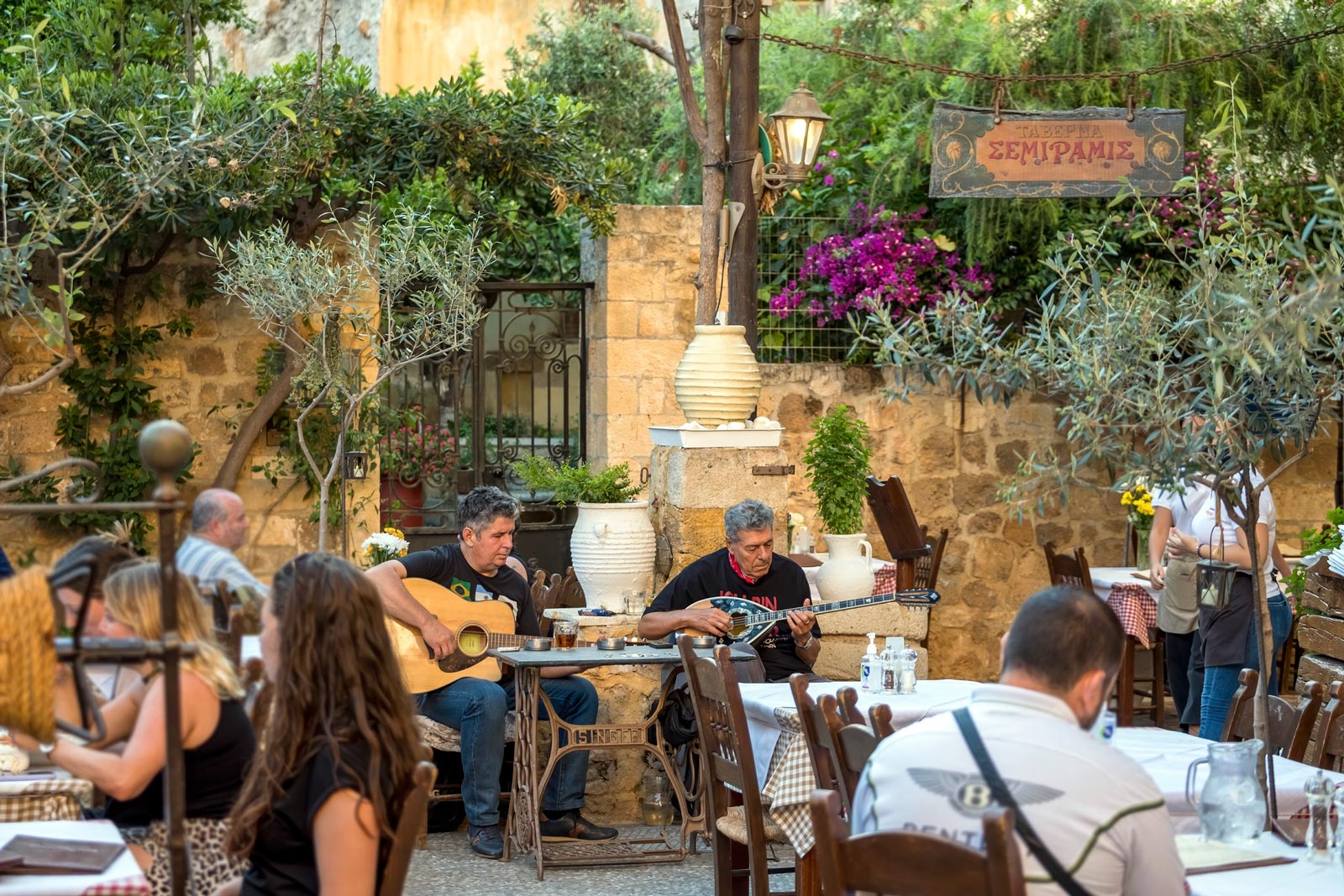 Past and Present
The traditional restaurant Semiramis is part of the once Jewish quarter of the Old Town, a historical location with significant commercial activity, then and now. The area's charmful alleys and the buildings' architecture have remained unspoiled in time and the restaurant for decades, welcomes hundreds of guests each season, serving authentic Cretan cuisine.
Read more